ADISRA - финалист года в 2020 году!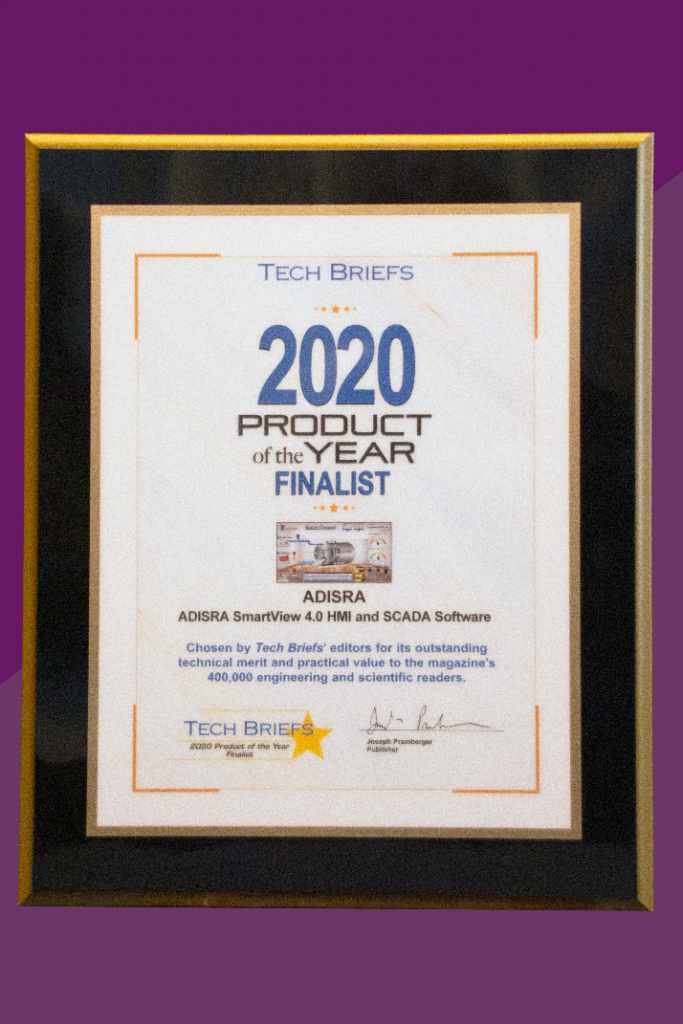 Thank you, Tech Brief, for nominating ADISRA SmartView as a "2020 Product of the Year Finalist!" We are grateful and honored to be recognized alongside the other outstanding products nominated this year. (TechBrief-ADISRA.pdf)
The 2020 award winner will be determined by Tech Brief's readership vote submitted by January 18, 2021. ADISRA encourages our users and the Tech Brief readership to vote. We would appreciate if you consider giving ADISRA SmartView V4.0 your vote.
ADISRA Smartview is an innovative HMI/SCADA product providing visualization and analysis on standard HMI panels, desktop, mobile devices, and the operational edge. ADISRA SmartView enables OEMs and end users to provide easy connectivity and analytics capabilities for real-world automated processes and applications.
To vote, please follow the link to Tech Brief's web site: